The 2019 Global Soil Week (GSW) took place on May 26-30 in Nairobi, Kenya. This edition's thematic focus stemmed from the fact that despite ongoing efforts, there is an increasingly urgent need for inclusive investments in sustainable land management, and the conference  provided for an action-oriented dialogue conducive to 'Creating an Enabling Environment for Sustainable and Climate Resilient Agriculture in Africa'. The 4-day conference consisted of two distinct components, the technical segment and the high-level segment, where more than 200 experts, policymakers, civil society representatives discussed and debated potential responses to address the continent's pressing challenges. The summary report can be consulted both in English and in French.
TECHNICAL SEGMENT

Day 1 - Analysis of cases
Different cases will be scrutinised by experts in order to identify the relevant enabling and hindering factors to the creation of an enabling environment for sustainable and climate resilient agriculture.

Day 2 - Clustering along dimensions
Insights from the cases will be clustered in a response matrix along four different "dimensions", which are defined as aspects of an enabling environment that represent prominent challenges to sustainable and climate resilient agriculture.
Enabling Environment Dimensions
HIGH-LEVEL SEGMENT

Day 3 - Peer review
The findings from the clustering along dimensions will be peer-reviewed by senior experts and lead discussants to increase the validity of the proposed responses.

Day 4 - Call for action
The responses will be presented in a plenary session where experts and decision makers will identify the distinct roles and responsibilities of stakeholders towards delivery.
Youth in Soil (YiS)
Prior to the Global Soil Week, the Youth in Soil (YiS) workshop will bring together young participants who have significant interest in contributing to the advancement of sustainable and climate resilient agriculture, as well as to promote information exchange (social media reporting) amongst the wider global community about the conference and the topics of discussion.
To learn more about this initiative and read the blog posts from our participants, please click here.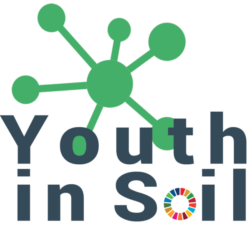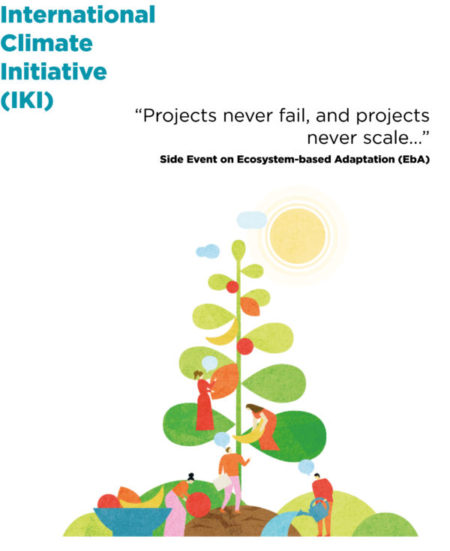 IKI side-event
Following the Global Soil Week (GSW), the IKI funded Climate-SDGs Integration Project: Supporting the implementation of the Paris Agreement and the 2030 Agenda through ecosystem-based adaptation (EbA) is organizing a side-event named: "Projects never fail, and projects never scale…" – Lessons from the GSW: How to improve donor-funded projects to create a more enabling environment for upscaling Ecosystem-based Adaptation (EbA)?
As the title indicates, the side-event will discuss the current approaches on upscaling EbA, addressing the main question of how successful EbA interventions can be continued in the long-term, for better integrating EbA into policies and to ensure long-term sustainability in EbA investments. These topics will be addressed in a plenary discussion with key EbA practitioners, decision-makers and investors to arrive at meaningful insights and recommendations.
To learn more about this event, please click here.
The Global Soil Week 2019 is supported by the Federal Ministry for Economic Cooperation and Development (BMZ) and implemented by:
Send us a message
Contact the Global Soil Week team
Phone :
Email :
Address :
(TMG) ThinkTank for Sustainability GmbH

EUREF-Campus 6-9, 4. OG   10829 Berlin