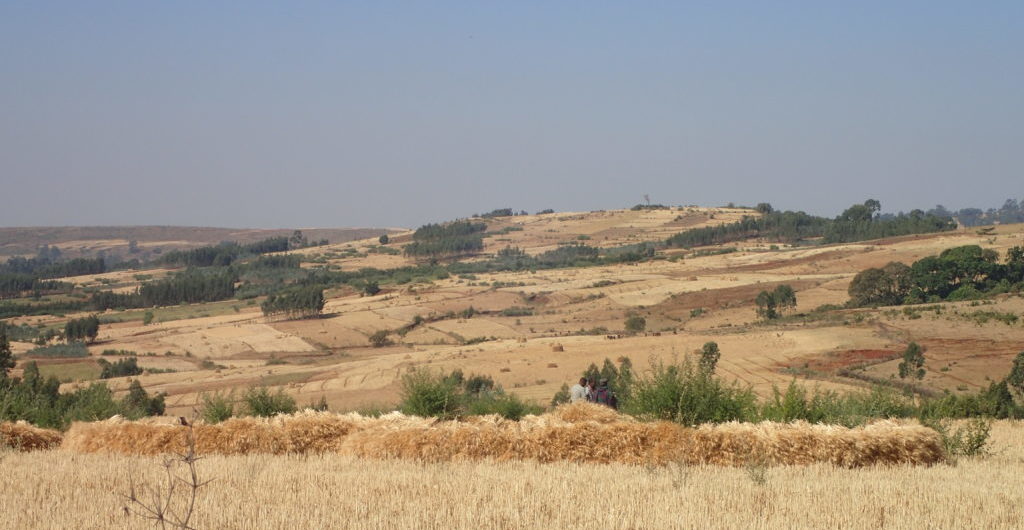 Success factors in scaling sustainable land use
By Atula Owade 
Human behavioral science remains one of the most interesting fields of study. I have been watching a series of lectures by Stanford University's Prof. Robert Sapolsky on the topic around human behavioral change and I am always astonished by how omnipresent human behavioral science is, in our daily lives. 
Prof. Sapolsky's easy-going lecturing style makes it easy even for someone with no prior experience in the field to fully understand how we behave. I am always thinking of why people behave the way they do and how these behaviors can be shaped to trigger certain actions. 
In the midst of this thought provoking imagination on human behavioral change, Ann-Kathrin Neureuther, a Senior Manager, Farming for Biodiversity at Rare, started her presentation on "Success factors in scaling sustainable land use" at the Global Soil Week 2019 . Hers was one of the case presentations made during one of the  case workshops held on Day 1 of the conference.  
It sounded like an interesting topic and soon enough, she voiced words that drew my attention. I swivel my chair and look straight ahead, listening keenly. It was as if she had read what had been going through my mind, and now speaking to me directly.  
A good understanding of human behavioral science and its applications has helped those in the medical sector achieve great success. This is especially the case with inducing positive behavior change in the fight against various diseases. However, very few interventions have taken a similar approach in the environmental sciences, explained Ann. 
Now I'm more excited than before as she narrows down into my line of work around agriculture. The other participants in the workshop room at the ICRAF campus were also paying keen attention and wanting to hear how they can use behavioral science in their extension work to scale up sustainable land use. 
At Rare, they believe that inducing positive behavior is essential in facilitating sustainable development and countering global challenges such as climate change, over-fishing, and deforestation. Positive behavior is a powerful tool that can be utilized in creating an enabling environment for sustainable and climate-resilient agriculture in Africa, added Ann. 
In explaining the concept for better understanding, she pauses for a minute as she moves from one slide to another. Then, she proceeds with her presentation. 
Extension and social workers must understand three core principles that guide human behavior. This is based on the research carried out by Rare's Center for Behavior and the Environment, which identified the three core principles including: emotions are often more powerful than reason; people are social animals; and the principle of context matters. 
The thirty or so participants in the room looked at her more intensely after she captured their attention as she had captured mine. I was busy taking notes and trying to keep up with her fast-paced presentation. 
A moment later, she started with the explanation of each element individually, using a company that promotes sustainable honey production in Ethiopia as a case study. She uses the story of Apis Agribusiness to illustrate the importance of these three principles of human behavior in extension work. 
Emotions are, often, more powerful than reason
 One of the reasons Apis Agribusiness has been successful is that it simplifies decision making by appealing to emotions more than it does to logic. Using the slogan, "No trees, no bees, no honey, no money", Apis Agribusiness create a sense of pride in environmental protection by showing how trees benefit them individually. In this way, the farmers are more likely to protect the environment as compared with reasoning with farmers based on mere abstract scientific concepts.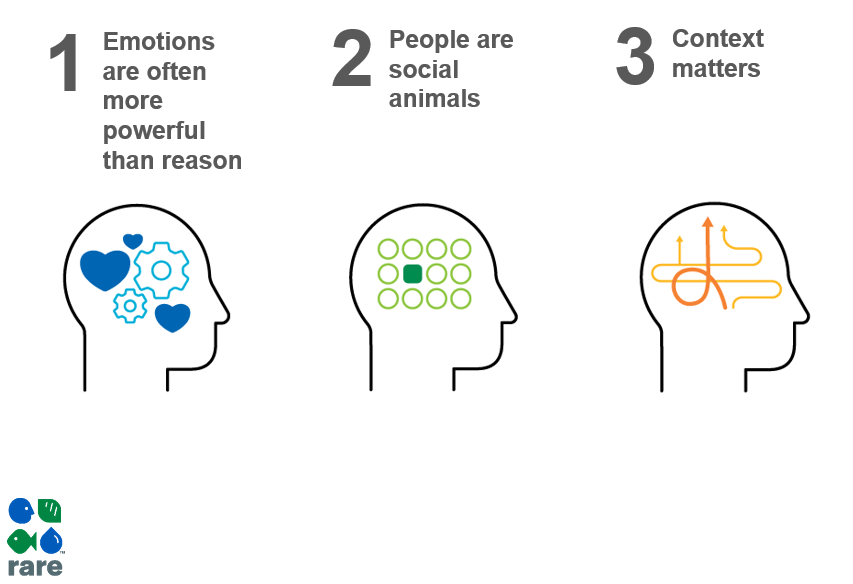 People are social animals
To pass the message of environmental conservation, Apis Agribusiness relies on the fact that people's behaviors are heavily influenced by their social interactions. Therefore, Apis made efforts by first convincing the most influential people in the community, followed by training in bee-keeping and environmental protection practices. This project is ensuring that both the identified role models and community champions influenced others to join the program. 
Context Matters
Finally, another thing that extension workers can learn from the case of Apis is that the context of their work environment matters. Multi-religious practice is common in the community where Apis Agribusiness works and therefore, a working relationship approach was built on the power of groups and religious norms. The extension workers co-wrote sermons on environmental protection with local priests and imams. This approach has heavily contributed to its success. 
She concludes her presentation by displaying on the projector screen the metrics which showcase the strides that Apis Agribusiness has made so far. These include working with almost 250 farmers to supply organic honey to the European markets. The company is now taking the next step by scaling the model up to reach an additional 6,800 farmers and 15,500 community members. 
Evident from the presentation, I am convinced that these 3 principles of human behavioral science are factors of success in scaling sustainable land use. They can be used in creating an enabling environment for sustainable and climate-resilient agriculture in Africa.